Xtreme Scuba Contests & Raffles
Dive Log Contest
Find A Factual Error and Win a Prize!*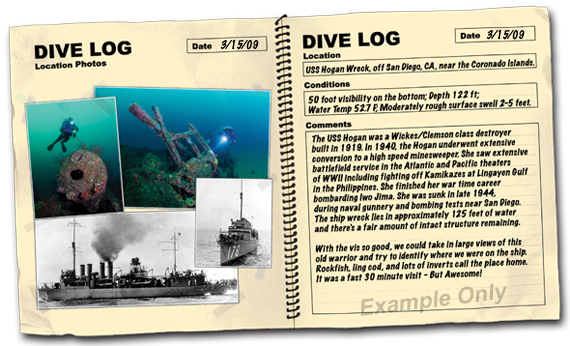 In the Dive Log entry of specified ads there is an accuracy error that was purposely placed within the text. That is, a fact has been deliberately distorted. If you, the reader, can find it, email us along with name and contact info to be entered. All entries will be placed in a pool and a drawing will be held on the first of the preceding month after the Dive Log has run. The first correct entry picked will receive a free spot on a charter trip. The voucher is good for a period of one year from time of notification on any charter (up to a value of $140.00). Winners' choice of charter subject to diver's minimum certification level required of that particular charter. Winner will be notified by email and his/her name will be announced on the next month's Dive Log.
Dive Log Error Contest Winners

| Month | Winner | Correct Answer |
| --- | --- | --- |
| June CDN ad (PDF, 948KB) | Dan Cooper | "The ship was not sunk in 1944, the veteran ship was assigned as a target ship for bombing tests and was sunk off San Diego on 8 November 1945." |
'09 Long Beach Scuba Show Raffle Winners
Thank you to all those who visited our booths at the Long Beach Scuba Show to view the latest tech gear, scuba specials, hang out, and enter our raffle. Congratulations to this years winners!
view photos from past scuba shows.
2009 SCUBA SHOW Raffle Winners

| Prize | Winner |
| --- | --- |
| | Linda Jorgensen (tkt#577019) |
| | Julia Santos (tkt#577080) |
| | Leonard Rieta (tkt#577014) |
| | T Kolis (tkt#577073) |
| | Marvin Clark(tkt#577068) & Greg Schneider (tkt#577049) |