The Rebreather Club
Rebreathers available for club use and general rental to rebreather certified divers. Rebreather rentals are limited to the specific rebreather model to which a diver has been certified.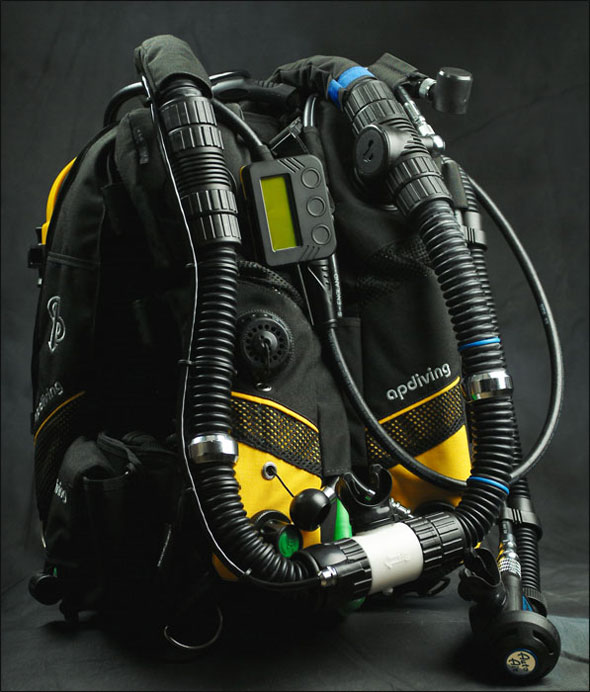 The Rebreather Club is the ideal choice for divers wanting to experience the benefits of diving rebreathers for a fraction of the cost. The club offers several brands for you to try and compare, and two locations to choose: Ventura and Fountain Valley. Training is included and you continue to save money with discounts on rebreather supplies, dive travel, local charters, and purchase of any rebreather purchased through The Rebreather Club.
Benefits of Diving Rebreathers
Rebreathers extend bottom time because it recycles the gas you breathe by absorbing the exhaled CO2, and replenishing the small amount of oxygen metabolized by the body. Rebreathers maintain a constant optimum gas mix at any depth resulting in less nitrogen absorption - equating to longer no decompression time. Rebreathers are compact and make virtually no noise or bubbles allowing you to get closer to timid marine life. Experience silent diving in a new exciting way with rebreathers.
More Info
Available Rebreathers
Inspiration CCR
Inspiration with Vision Electronics
Evolution CCR
PRISM Topaz CCR
Drager Dolphin SCR
Azimuth SCR
Dive Rite O2ptima CCR
Megladon CCR
---
Brochure
The Rebeather Club

---
Inspiration & Evolution Maintenance Videos
Mouthpiece
O2 Sensor
CO2 Scrubber